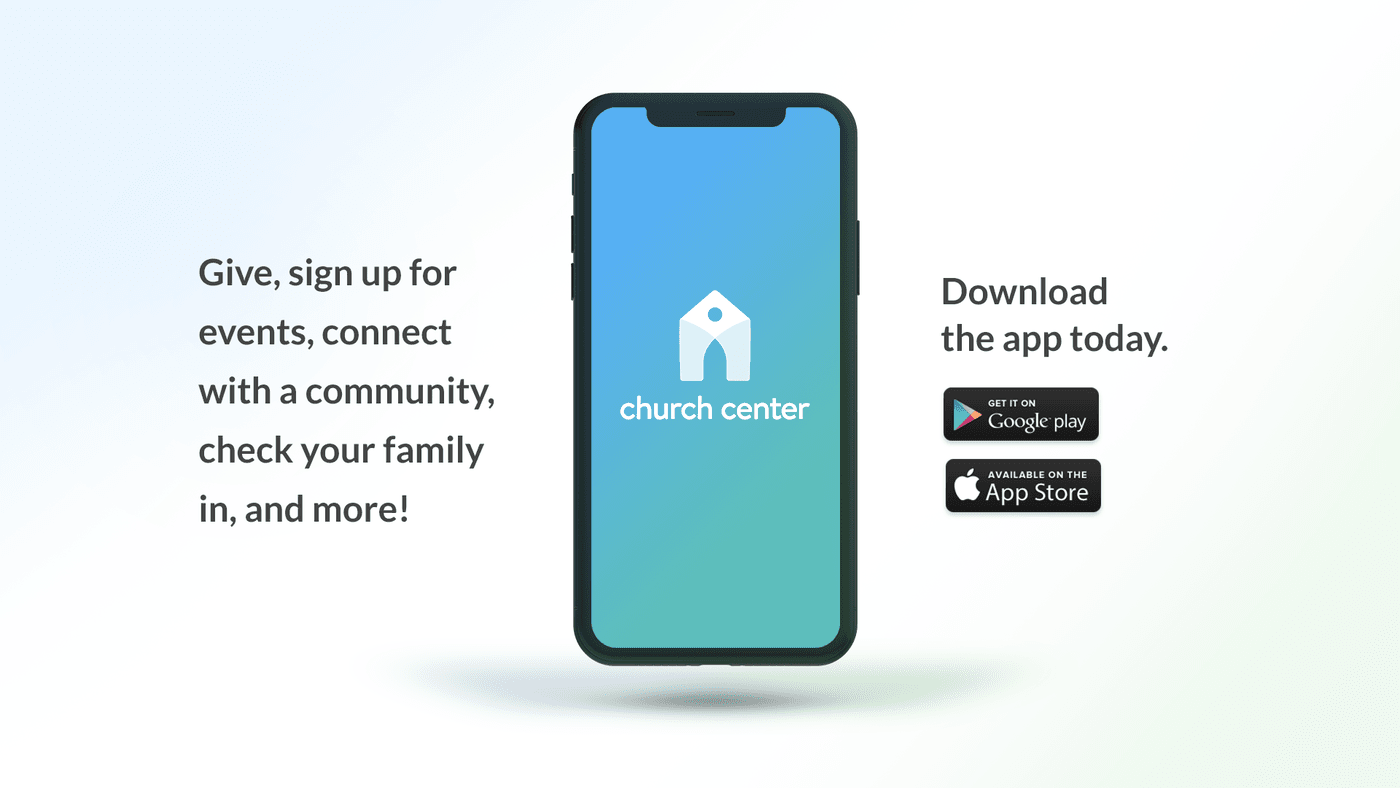 Mobile App
With the Church Center app, you can easily see service times, signup for events, join groups, and pre-check your family on Sunday mornings. Click the appropriate button below to download the app on a mobile device and log in. If you are having issues logging in, scroll down for instructions under the general info section or reach out to us at admin@arisechurch.life

Web Version
If you don't wish to access the Church Center app on a mobile device, you can log in on the Church Center website. When using the web version, you won't have access to the Home section or the Check-in section, but you can still view your profile, giving, groups, and event registrations. Click the button below to access the web version of Church Center.
General Info
LOG IN ON THE APP
After downloading the Church Center app, click Get started and choose Use my location.
Search for Arise Church and then choose Arise Church, click This is my church, then click Next.
Enter your phone number or email and then click Next. You will be texted or emailed a 6-digit code. Enter that code to login and you're all set! (this means no passwords to keep up with!)




FEATURES
In the Church Center app, you can click your profile picture in the top right to view and edit general information for your account such as giving, registrations, groups, payment methods, and other members of your household.
From the Home tab, you can see general information such as announcements, phone, email, and website links, service times, and directions.
From the Groups tab, you can see the groups you're currently a part of as well as information about other available groups you can join.
From the Check-in tab, you can see events for the day such as Clubhouse Kids and nightLIFE and then pre-check-in you or your household. You will then be provided with a QR code you can scan at the check-in station once you get to church and your labels will print automatically!
From the Events tab, you can see featured events that may require registration. For all church events, please check the church calendar here.